The availability of low-carbon lifestyle options varies across the world, and the visions and future scenarios for a sustainable and equitable future depend on the context in which we live. How do our daily ways of living affect our environment, communities, and our own well-being, and what is the impact of our daily lifestyle choices?
The "Envisioning Future Low-Carbon Lifestyles and Transitioning Instruments" project aims to address these important questions by engaging households and citizens from around the world to develop co-created pathways forward to truly sustainable ways of living.
Building upon the work of '1.5 Degree Lifestyles: Targets and options for reducing lifestyle carbon footprints' the Envisioning Future Low-Carbon Lifestyles and Transitioning Instruments is a Demonstration Project through the United Nations' One Planet network. Funded by the Government of Japan through its contribution to the 10YFP Trust Fund (administered by UNEP) this project is led by the Institute for Global Environmental Strategies (IGES) in collaboration with Hot or Cool Institute, D-Mat, ICLEI Japan, the National Institute for Environmental Studies, Japan (NIES) and implementation partners: Akatu Institute (Brazil); Swechha India (India); ICLEI (South Africa); and HSM, Chulalongkorn University (Thailand).
What emerges from the project is a mosaic of community-generated future lifestyle visions and experiences of households living with the low-carbon options complemented with scientific findings that show the emissions reduction potential in the areas of housing, mobility, nutrition, consumer goods & services, and leisure. 
On this page, we invite you to read more about this inspiring project and what it means to live within the 1.5 -Degree Lifestyles framework. 
The Science is uncomfortably clear. The Paris Agreement proclaimed that we must "limit global warming to well below 2, preferably to 1.5 degrees Celsius…" (UNFCCC, 2015) in order to mitigate unprecedented impacts of climate change such as further biodiversity loss and the deterioration of public health. Many of us feel an urgent need to combat climate change and its impacts.
196 countries agreed to the Paris Agreement. It is understood that to limit global warming to 1.5 degrees Celsius, we must change our way of living. We simply cannot continue on our current path of consumption. Reaching this goal requires social and economic transformation.
Nevertheless, the urgency of transitioning towards more sustainable lifestyles is often underestimated. Everyday living needs to be transformed at the size, scale and urgency required because the decisions we make to meet our daily needs for food, housing, mobility and leisure greatly impact the planet and the people around us. Prioritizing what we can all do can generate the momentum for change we need! In addition, our individual behavior changes must be accompanied by broader systemic and structural changes, including new institutions and infrastructures that embody the ethos of sustainability.
At this point you might ask yourself how we can actually achieve social change. We believe that a first step towards making sustainable lifestyles the social norm is to share the experiences of citizens who already tried to make 1.5 degree living a reality. So, we better understand which lifestyle changes are realistic, possible and even improve our own wellbeing. On the other hand, we can learn from the challenges and difficulties that are connected to lifestyle changes and at the same time identify the supporting measures that governments and cities need to put in place to speed up the process to a more sustainable future.
How exactly do we make living within 1.5 degrees a reality?
According to the 1.5 Degree Lifestyles report analysis, if the remaining total budget was distributed equally among everyone, the target for reducing lifestyles carbon footprints per year will be 2.5 tons of CO2 equivalence per person by 2030, and down to 0.7 tons by 2050!
While individual choices are a part of changing the system, it is abundantly obvious that we need access to different choices in a sustainable system.
Envisioning Future Low-Carbon Lifestyles and Transitioning Instruments project works with households and citizens to:
Develop co-created pathways to sustainability in countries across the world.
Mainstream low-carbon lifestyle options by identifying country-specific low-carbon options and showing the impact of various options and contextualizing them within overall carbon footprints.
Implement citizen workshops and household experiments to develop a participatory process whereby households develop and implement their own sustainability pathway.
Develop scenarios and policy recommendations drawing from experiences of households living with the low-carbon options.
Create a communication opportunity to further engage the general public across the world.
That's right! City dwellers have actually been testing different options to change their lifestyle to live within 1.5 degrees by meeting a new carbon budget!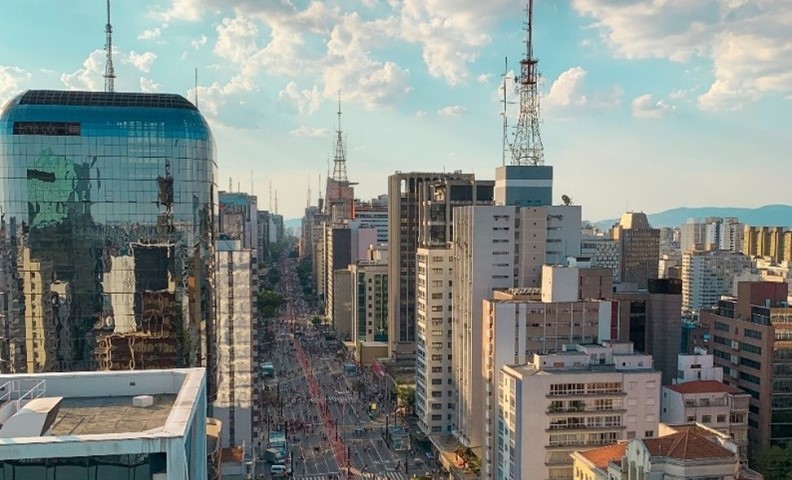 As the main financial, corporate and commercial centre in South America, São Paulo is the most influential Brazilian city and the most populous one. The city faces enormous challenges in different areas. In the mobility sector, subway and train lines are not enough to attend the population's needs for commuting, bicycle paths are very scarce and not often provide the security needed for cyclists and the car traffic is very intense.
Read More »
Click below to view each city's briefs and documents.