Future Lifestyles Multimedia Contest Winning Entries
To achieve a more widespread understanding of the priorities of the six cities, the '1.5 Degree Lifestyles: Our Visions of the Future' multimedia contest invited creatives and storytellers to contribute their visions for the future to complement the visions that emerge from the project's workshops and household experiments.
Each city received one or more multimedia submissions from persons who thrive to engage and influence their communities to live 1.5-degree lifestyles.
Based in Cape Town, Mzanzi Organics is an organisation that consults communities and individuals on how to grow food and food trees. The people behind the organisation see food security as a big factor to achieve sustainability and will use the micro-grant to train individuals in soil regeneration and permaculture to add value to an inclusive society that is resilient and capable of reducing its carbon footprint. The centrally located farm offers citizens the opportunity to learn about agriculture, as well as produce locally grown fruits, vegetables, and food products.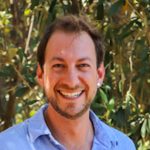 Paul Currie
Manager, Urban Systems Unit, ICLEI Africa
Jokudu Guya
Urban Systems Professional Officer, ICLEI Africa
Citizens of New Delhi are taking action to change their lifestyles to the extent possible, and with the aspiration to become a green and sustainable city. Mithun Mukherjee and Sunita Katyal are doing so by both changing their own lifestyles and making efforts to influence their communities. Though it is not only the responsibility of the individual to change habits, there are a few things that they find relatively easy to change in their lives to reduce their greenhouse gas (GHG) emissions. Watch their winning contributions to the contest and find out more:
Video by Mithun Mukherjee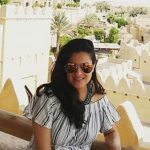 Minal Bhatnagar
Independant Designer and Communication Strategist
Vimlendu Jha
Executive Director, Swechha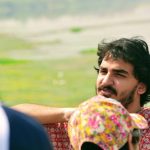 Ashim Bery
Program Manager, Swechha
From Nonthaburi, Thailand, we received an informative video about climate change and global warming, produced by Ananyakorn Poolsilapa. With the micro-grant, and focusing on her hometown, Ananyakorn plans to further educate herself about low-carbon lifestyle options, both at local and global scale, and engage her community where she finds people are showing a positive attitude and willingness to get involved.
Video by Ananyakorn Poolsilapa.
Chanthana Udom
General Management Program, Faculty of Management Science, Pranakahon Rajabhat University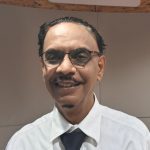 Harin Sachdev
Faculty of Environment and Resource Studies, Mahidol University
Dr. Somporn Komolsiripichaiporn
Deputy Director, School of Global Health, Faculty of Medicine, Chulalongkorn University
From multiple submissions, São Paulo chose three contestants who shows there is strong drive among citizens and they all thrive to use their platforms to influence their communities to change lifestyles to 1.5-degree living
Eco-Ru: for more sustainable menus was awarded with the first price for their initiative that focuses on food and services, through the promotion of healthier and more sustainable eating practices. In São Paulo, almost half of the city's GHG emissions are related to food and services. The initiative aims to facilitate the process of making sustainable food choices to help reduce GHG emissions. This will be done by developing an index that estimates the environmental and nutritional impact of food preparations at zero cost for the city.
Verdes Marias was awarded the second price for their engagement with sustainable lifestyles. The three influencers started experiencing with zero waste and noticed that by sharing their experience, their audiences started to do the same. @verdesmarias strive to use their platform to inspire more people to consider more sustainable lifestyle options.
Olga Kovalenko received the third price who in her contest contribution express several concerns on the way we live today. She asks whether we need all the things we consume, how we can reduce the use of unsustainable material, and aspires to build a city of the future that is greener with less pollution.
Tauani Lima
Communication Assistant, Akatu Institute
Felipe Sefferin
Communication Coordinator, Akatu Institute
Bruno Yamanaka
Research and Content Analyst, Akatu Institute
FEAST is a non-profit, research and consultancy project, and has been awarded a micro-grant for their inspiring take on food with their art installation "School Lunch 2050". The people behind the project are Maximilian Spiegelberg, Steven R. McGreevy, Elie Tanabe, Martin Heidegger. In light of the Paris Agreement, the aim of the installation is to raise awareness and engage the public in discussions about the present food systems, possible futures, and food imaginaries. The School Lunch 2050 art installation has generated positive feedback and the creators want to expand the installation and create a mini-museum of the future that covers other 1.5-degree lifestyles domains.
Visit their interactive website and try it out!
Naoto Akimoto is a creator of comics and contributed to the contest with a series of her creations that shows images of an ecological future. With the micro-grant Naoto thrives to expand and reach a broader audience in the hopes to contribute to the realization of 1.5-degree lifestyles.
Read Naoto Akimoto's books available in English.
Read Naoto Akimoto's books available in English.
Or these two pieces available in Japanese.
Mari Nishimura
Youth, Education and Advocacy Unit, UNEP
Takeo Tokunari
Youth Ambassador of Japan on Sustainable Consumption and Production, UNEP Asia-Pacific Office
Hideyuki Mohri
Public Affairs Assistant, UNDP Representation Office in Tokyo
Atsushi Watabe
Programme Director, Sustainable Consumption and Production, IGES
Kenji Asakawa
Programme Manager; Legal Expert, City Taskforce and Strategic Management Office, IGES